In 2023, the ideal pool will be eco-friendly!
Nothing compares to a refreshing dip on a hot day. And it's even more enjoyable in a pool that uses water and energy efficiently. The solution lies in five essential devices with the Hayward hallmark, which can be installed either in new pools or during a renovation. They are ideal for bringing an old pool into line with today's performance and sustainability requirements.
Save up to 85 % in energy use with a TriStar® VSTD variable-speed pump
Hayward's VSTD TriStar® pump operates round the clock, constantly adapting its speed to the filtration needs of a pool of any size up to 120 m³. The high speeds are reserved for backwashing and certain specific programmes such as skimming. The result is perfectly filtered water even at slow speeds, while using less electricity, significantly reducing noise and optimising the service life of the pump by putting it under less strain. The pump pays for itself in just 3 seasons thanks to the energy it saves!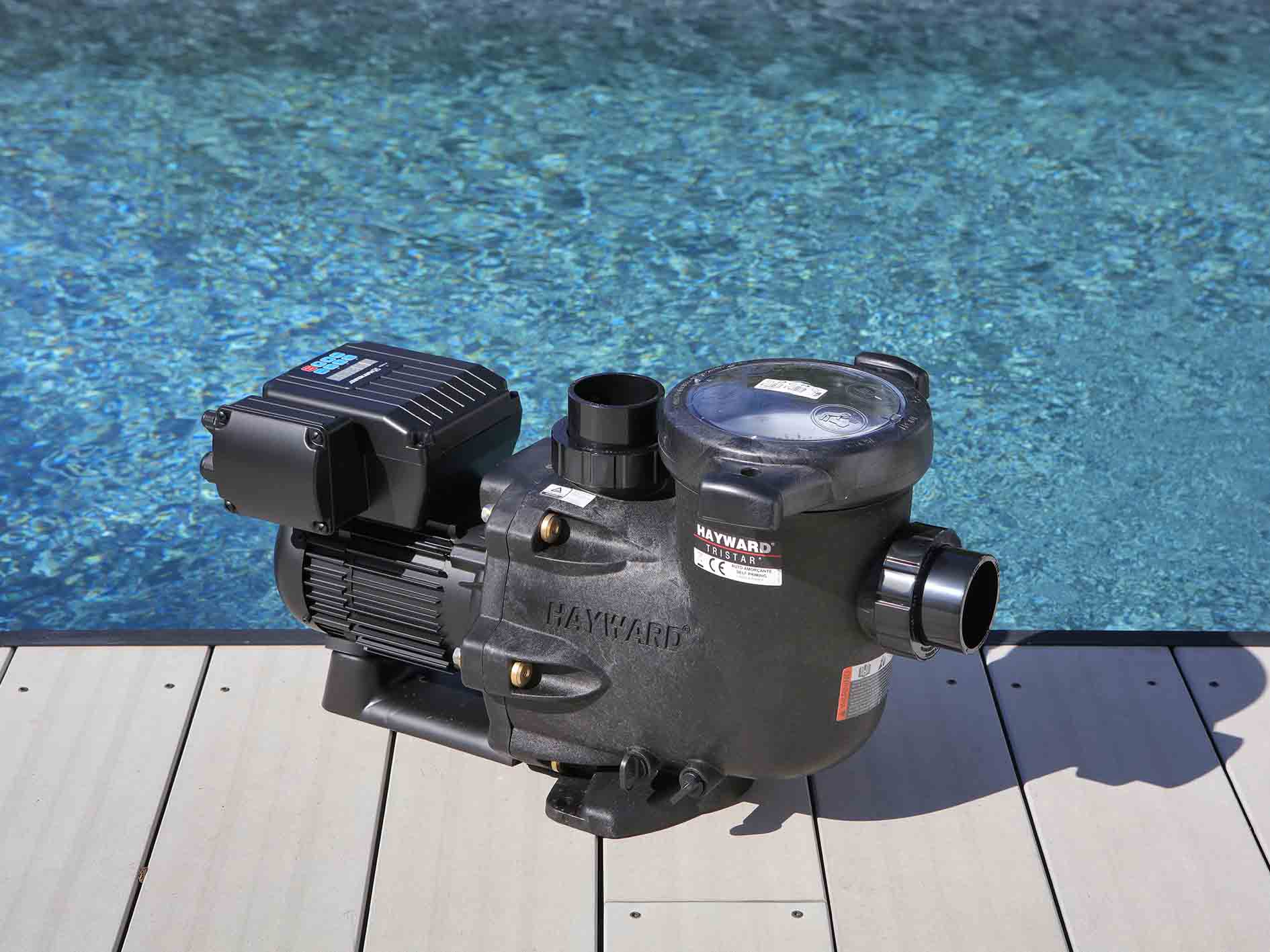 Save 6 000 litres of water with the SwimClear™ Cartridge filter*
Twice as efficient as a conventional sand filter, the SwimClear™ cartridge filter traps even the finest particles of debris (20-25 microns). With a filter area up to 63 m³, it also has a very high storage capacity removing the need for backwashing. This saves thousands of litres of water from being sent down the drain each year, not to mention using fewer chemicals. Efficiency can be boosted even further by combining the filter with a variable-speed pump.
*For an 8 m x 4 m x 1.5 m pool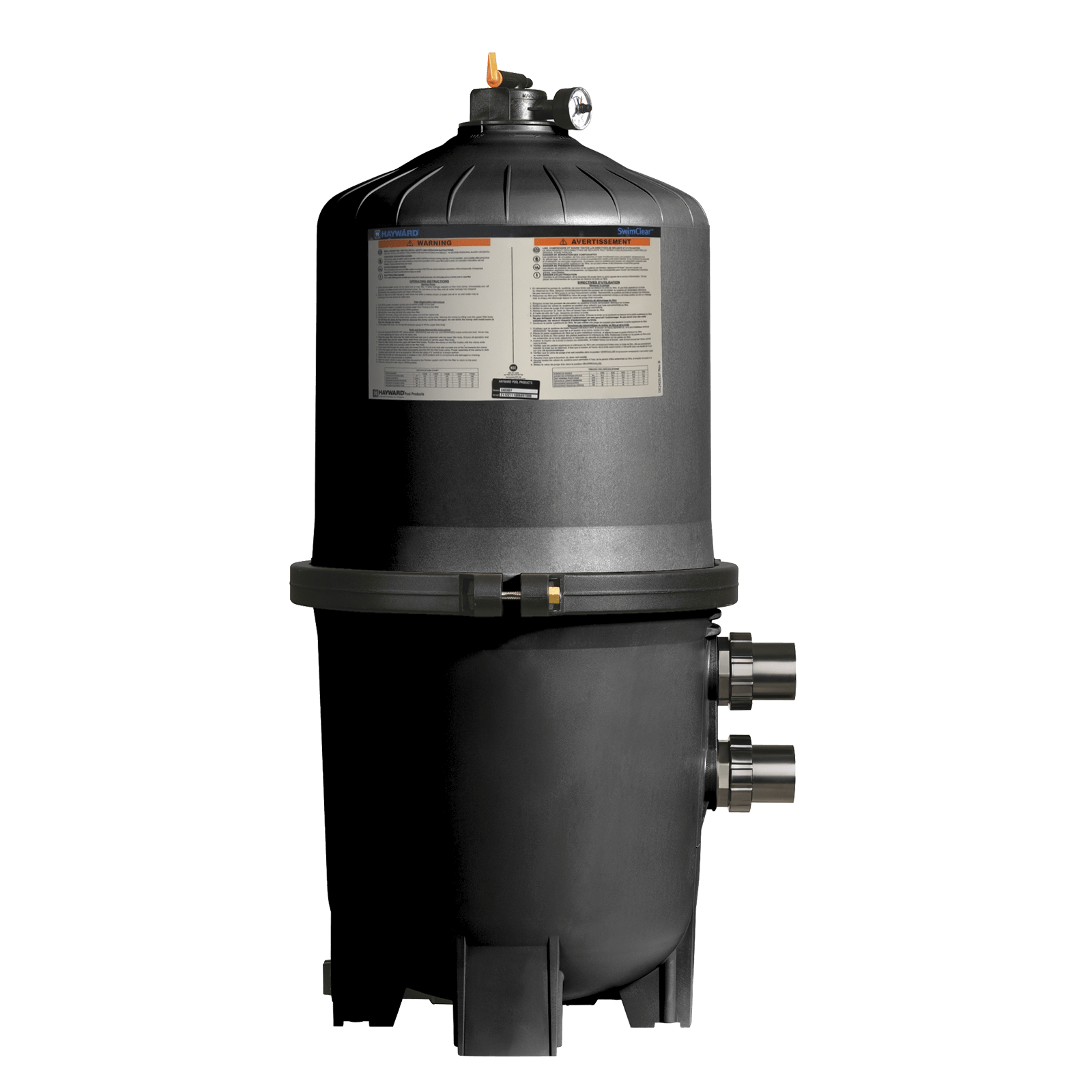 Save up to 90 % in energy use with LED technology - Flat LED spotlights
Pool lighting brings a touch of magic to summer nights - and smart LED spotlights are economical as well as smart. Ultra-simple to fit and suitable for all types of pool, Hayward's flat LED spotlights can be installed in new pools as well as during a renovation. They are available with white or coloured LEDs.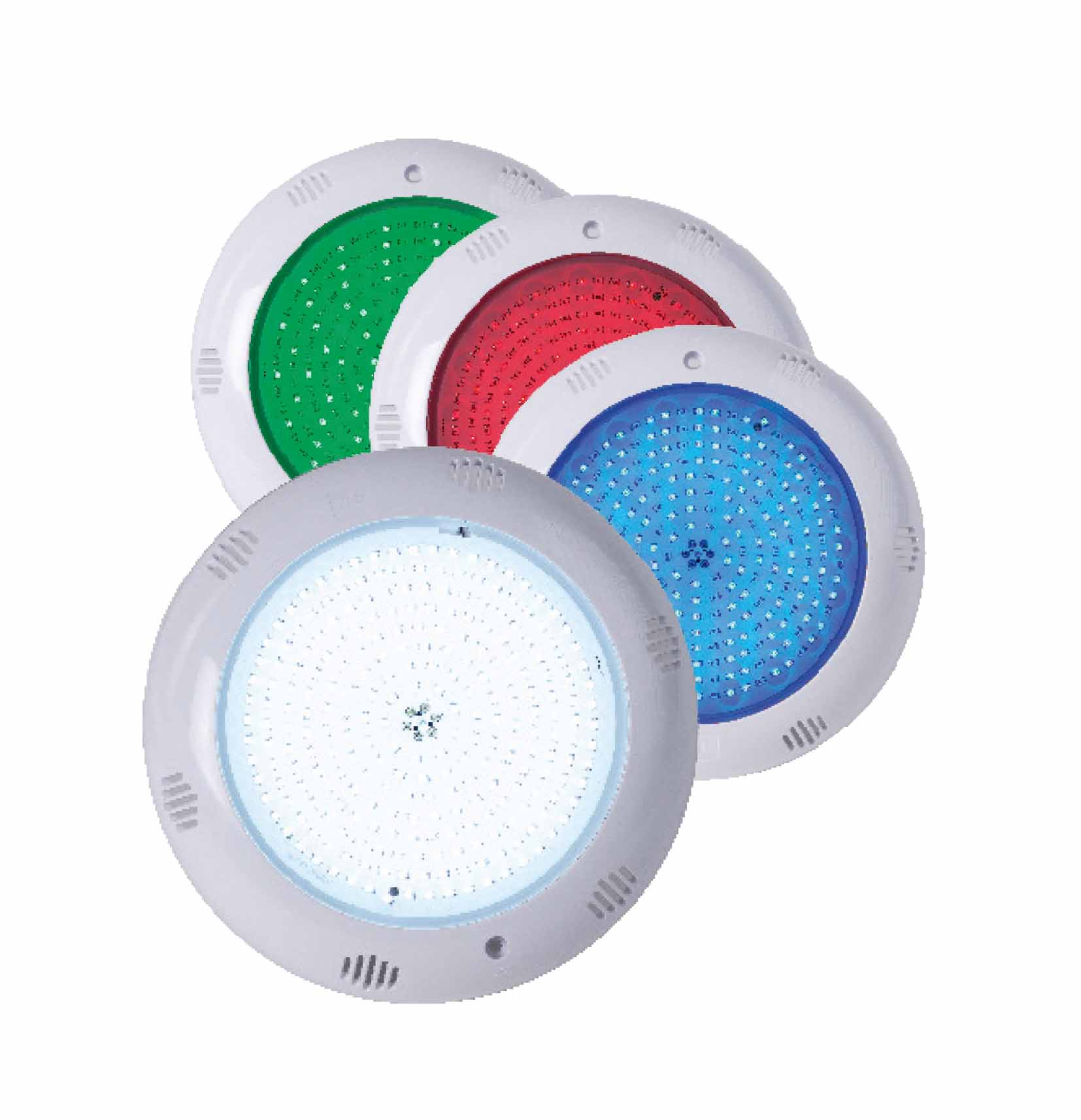 Projector flat LED - White & RGB
Save up to 30 % in energy use with the Full Inverter Technology - S.Line Pro Fi Heat Pump
Thanks to the Full Inverter technology, the heat pump adapts to the outdoor weather conditions in real time to maintain the desired water temperature at minimal cost. This leads to visible savings on electricity bills. But there's more: the R32 refrigerant reduces greenhouse gas emissions from the heat pump by 60 % and has zero impact on the ozone layer. The S.Line Pro Fi heat pump is ultra-quiet and fitted with a dual rotary compressor combined with a DC fan to fine-tune the balance between thermal comfort and energy savings.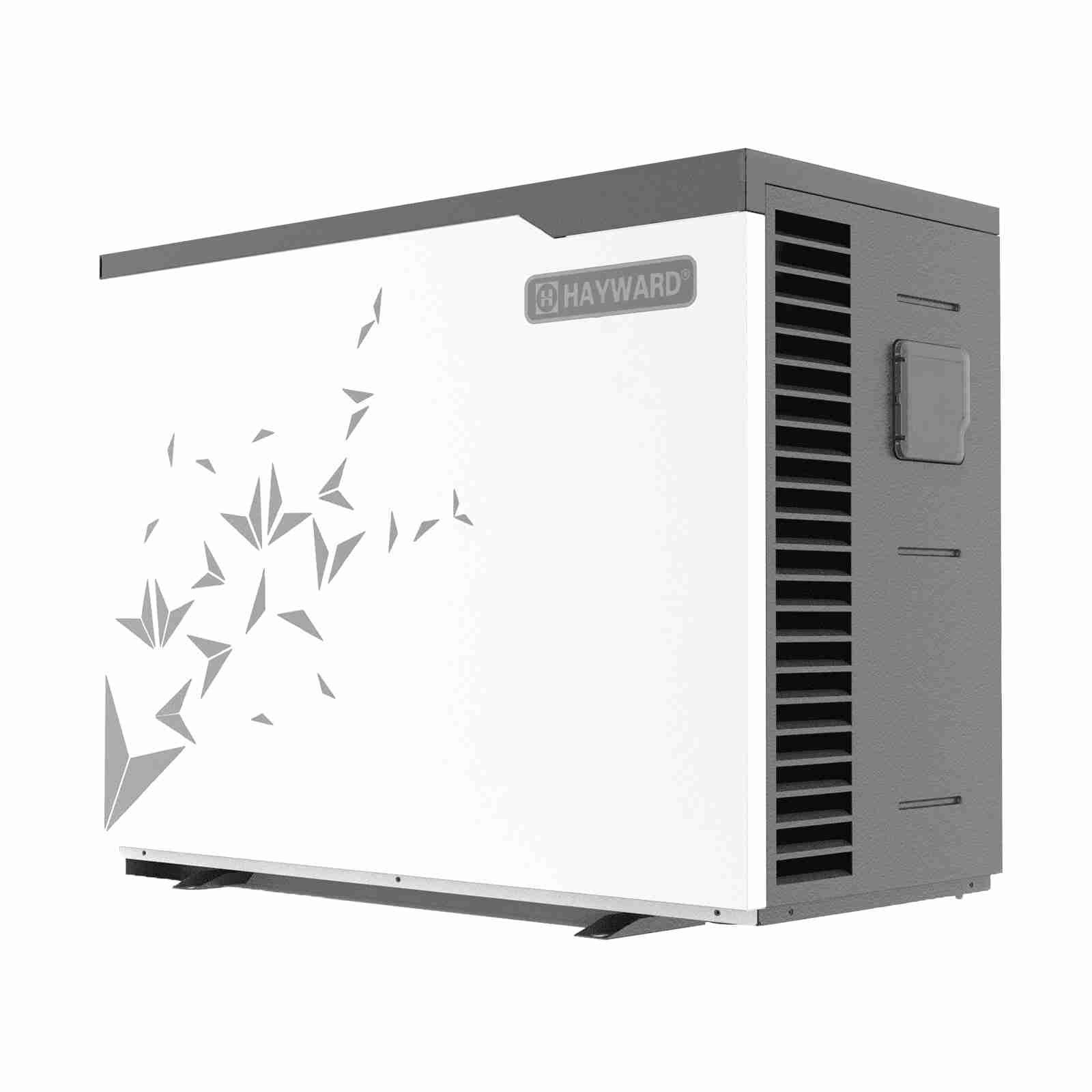 Optimise treatment product consumption with an AquaRite® smart control box
The AquaRite® UV LS control box becomes the real nerve centre of the pool, taking on a whole host of functions: sanitization, regulation (pH, ORP, chlorine etc.) and equipment control (filtration pump, heat pump, lighting etc.). By blending three disinfection technologies - UV, low salt chlorination and hydrolysis - it guarantees crystal-clear water while minimising the quantities of products to be added. With less salt and less chlorine, the result is soft, pure water that can be discharged safely into mains sewerage networks.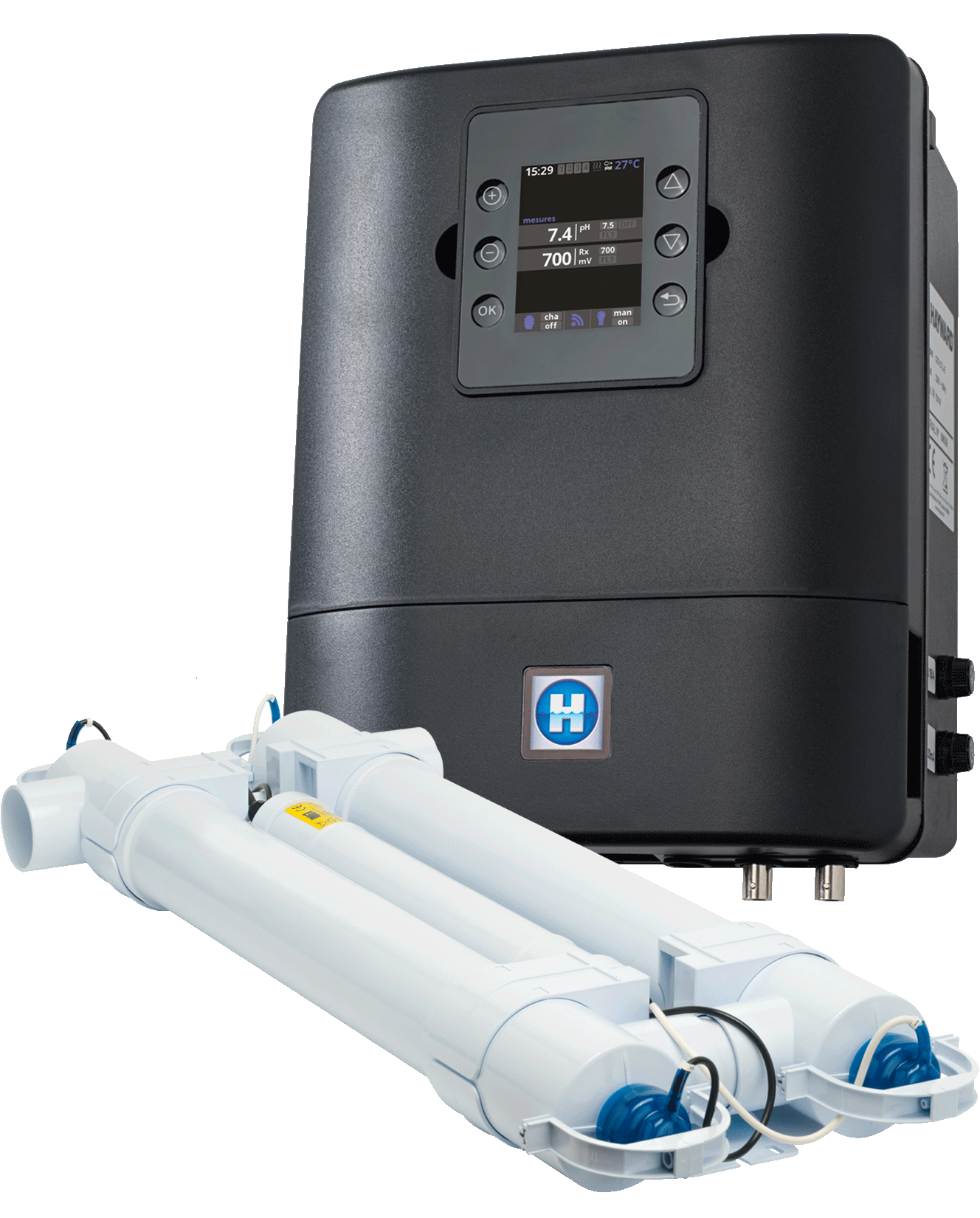 AquaRite® UV LS Salt chlorinator
To summarize, here are the 5 strategic devices to make a pool eco-friendly:
A variable-speed pump
A cartridge filter
LED lighting
A Full Inverter heat pump
Water treatment by electrolysis with smart control box