Check out our advice on refurbishing your pool to reduce your energy consumption using Hayward pool equipment.
The heatwaves and water restrictions of summer 2023 brought environmental responsibility issues into sharp focus, and swimming pools are no exception. Pools are often criticised but can also consume energy and water sparingly thanks to Hayward's latest-generation equipment. This is an aspect to consider when building a pool, but also a good reason to refurbish an existing one to bring it into line with the sustainability standards.
Swimming pools and environmental protection: a few facts
First of all, pool owners can of course decide to make their pool available to fire-fighters in the event of an emergency, provided that certain conditions are met. Pool water can be an invaluable resource for protecting homes and their surroundings. But taking things further, today's highly efficient pools are capable of breaking records in terms of energy and water conservation.
How can you minimise energy consumption by refurbishing your pool?
Here are a few key ideas for creating a pool that sets the example in terms of efficiency and conservation.
1. Save energy with a variable-speed pump
Variable speed pumps run much more quitly and optimise their speed by adapting in real time to actual water filtration needs. In concrete terms, they filter at a slow speed round the clock, with high speeds reserved for backwashing and certain specific programmes. This is the case with Hayward's TriStar® VSTD pump, which uses so much less energy that it pays for itself in two seasons! As an added bonus, it also lasts longer because it is less heavily used. This solution is recommended for pools up to 120 m³.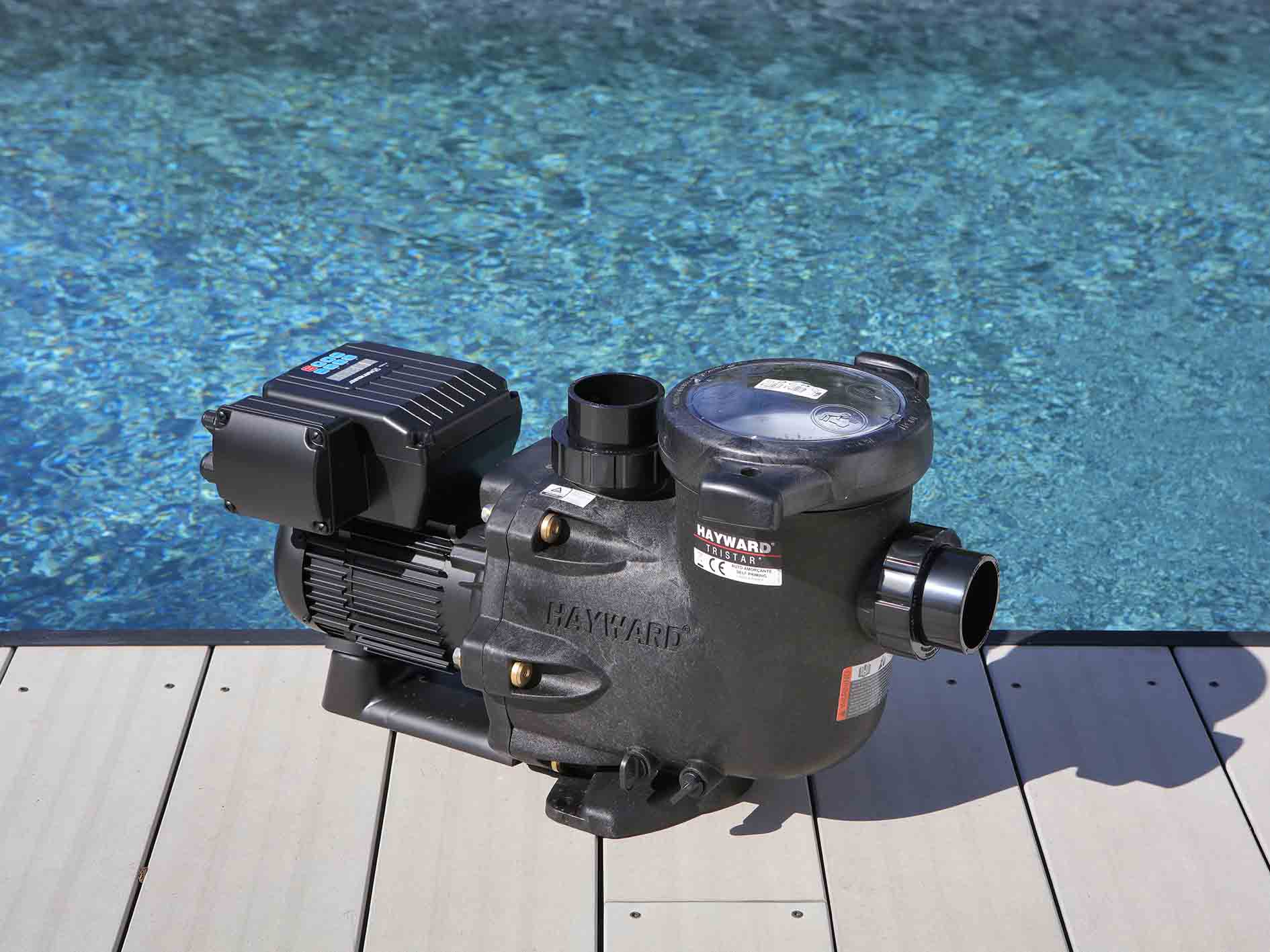 2. Save water, treatment products and energy with a cartridge filter
Have you considered replacing your old sand filter with a cartridge filter? Hayward's SwimClear™ filter is so efficient that it does away with the need for backwashing. This means less energy consumed and less water sent down the drain - not to mention reduced wastage of treatment products. We have done the sums, and this type of filter saves 6000 litres of water for a pool measuring 8x4x1.5m.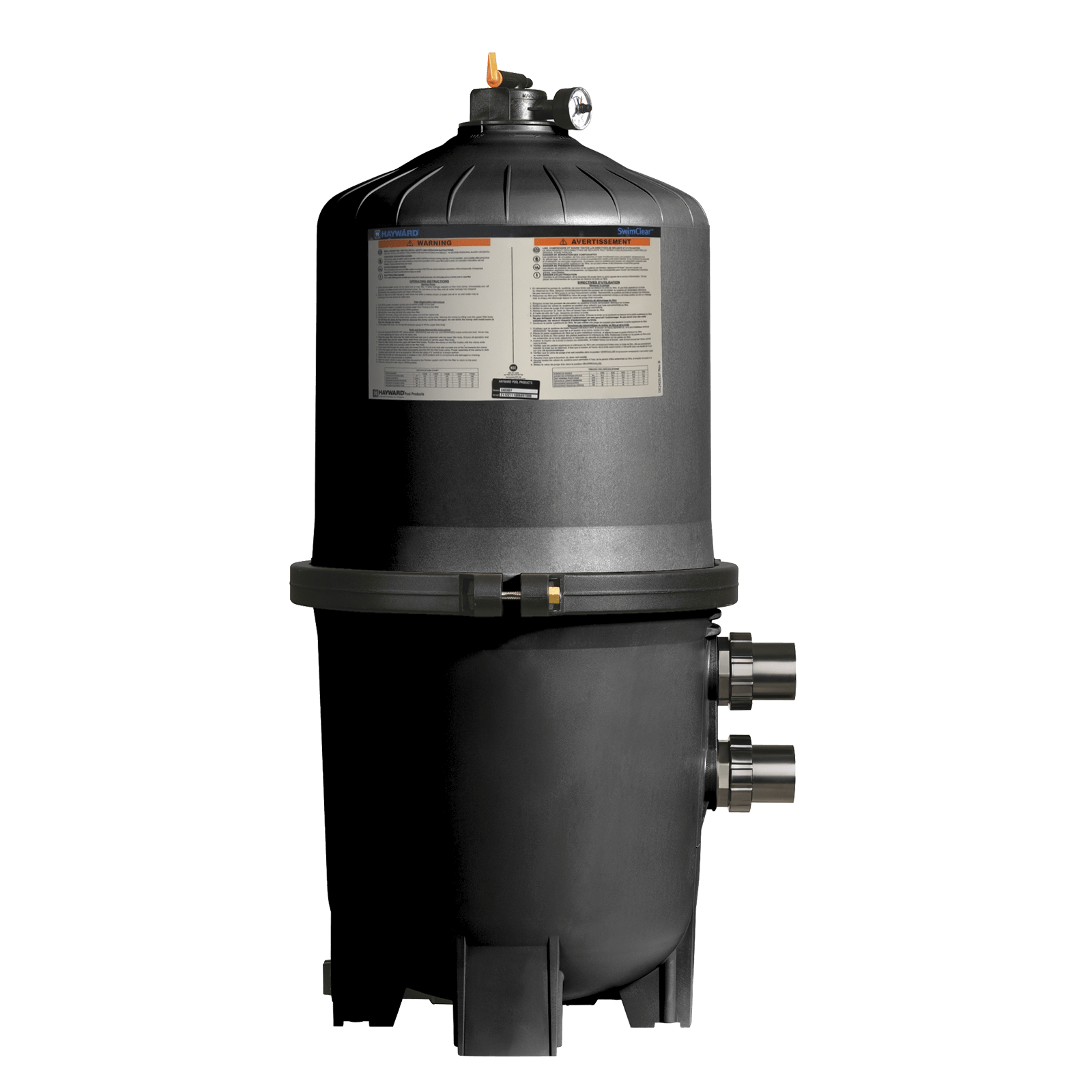 3. Reduce your consumption of treatment products: let Hayward's smart control boxes manage everything
Inflation has also caused the prices of water treatment products such as chlorine, salt and pH adjuster to rocket. Install a smart control box to manage the water in your pool...and much more besides! In addition to greater convenience and peace of mind, you will see benefits in terms of operating costs. The AquaRite® UV LS control box, for instance, optimises multiple functions such as combined UV/low-salt electrolysis and hydrolysis water treatment, pH, ORP and chlorine regulation, and pump, lighting and heat pump control. This is the best way to minimise consumption while enjoying pure, soft water, which can even be discharged into the wastewater system if necessary.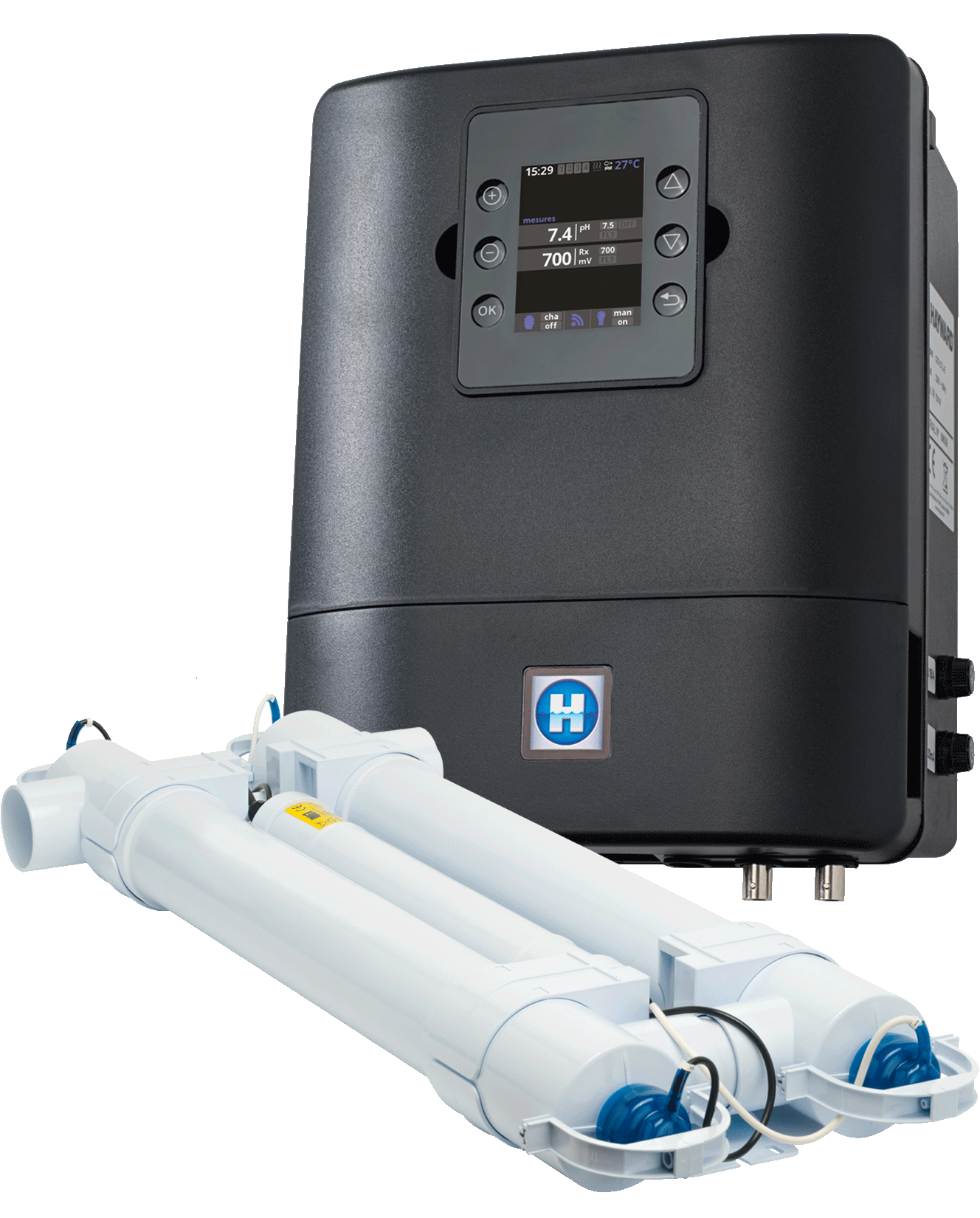 AquaRite® UV LS Salt Chlorinator
4. Save up to 90% in energy use by adopting LED spotlights
Just like in the home, LEDs fitted in a pool consume far less electricity and have a very long lifespan. This is an extremely easy, low-cost way to make your pool more eco-friendly.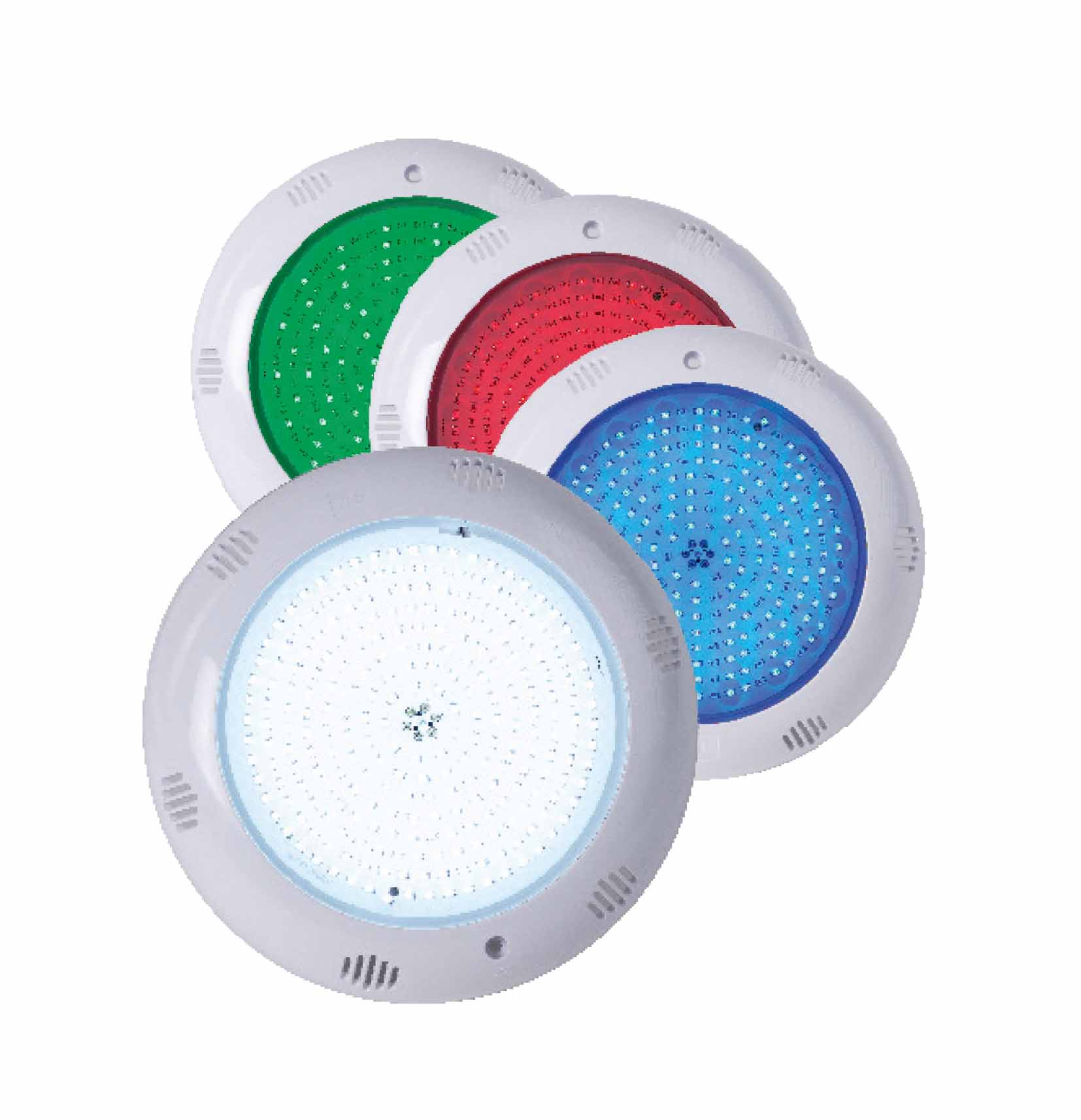 5. Save up to 30% in energy use with a Hayward Full Inverter heat pump
Full Inverter technology is the benchmark for heat pumps. It adjusts its operating speed to the weather conditions in real time, maintaining the desired water temperature at minimal cost. Hayward's silent S.Line Pro Fi uses a refrigerant with no impact on the ozone layer and reduces greenhouse gas emissions. Make it even greener by installing a solar PV system dedicated to your pool!